Barbara (Bobbi) Foster McKean
Friday, Oct. 12, 2018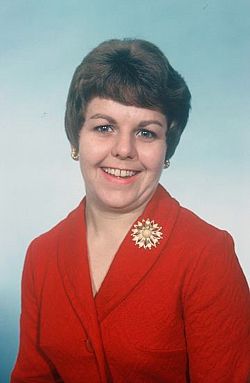 Courtesy photo
+ Enlarge
April 29, 1937 ~ September 30, 2018
Barbara (Bobbi) Foster McKean passed away at home on September 30, 2018. She was born April 29, 1937 in Salt Lake City to Ervin and Ellen Foster. She was a proud alumnus of Judge Memorial Catholic High School; she graduated in 1955. She was an avid skier and bowler, winning numerous trophies. She loved to sew and was an accomplished seamstress, creating wonderful costumes for dance recitals and all the clothing she wore. She married R. Lane McKean in 1966 (later divorced).
Bobbi was preceded in death by her parents and her small sons Stuart and Sherman McKean. She is survived by her children Stephanie (Tim) Martin, and John Spencer (Amanda) McKean; sister Pamela Foster; and grandsons Chancellor and Connor Martin.
Thank you to Elevation Hospice for the care you gave her at the end of her life.
A graveside service was conducted Friday, Oct. 5, 2018 at Mount Calvary Cemetery. Arrangements entrusted to Starks Funeral Parlor.
In lieu of flowers, please make donations to the American Heart Association.