Brandon Thomas Brown
Friday, Jun. 12, 2020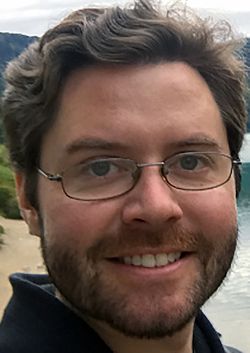 Courtesy photo
+ Enlarge
July 2, 1987 ~ May 15, 2020
On May 15, 2020, Brandon Thomas Brown, 32, died suddenly in Pittsburgh, Pennsylvania, from liver complications. He is the beloved fiancé of Lauren M. Pasquarelli, son of H. Lorin and Kathryn Miller Brown, brother of Tyler Brickley Brown (Caitlin) and Kristi Elizabeth Brown, grandson of Lawrence Thomas and Carole Fay Miller, the late Howard Lorin and Mary Elizabeth Brown, his Pittsburgh parents Robert John and Kathleen Pasquarelli and their son Robert Mathew.
He was born July 2, 1987 at St. Mark's Hospital in Salt Lake City. He graduated from Judge Memorial Catholic High School in 2005. He received a Bachelor of Science in biomedical engineering from Syracuse University in 2009. He earned a Master's of Mechanical Engineering from the University of Pittsburgh in 2013; and was in the process of completing a PhD in biomedical engineering at the University of Pittsburgh.
Brandon was the second-born son who loved the outdoors, sports and excelled academically and athletically, receiving numerous awards and scholarships. He had multiple publications in medical journals, as well as presenting at engineering conferences throughout the United States, including the Orthopaedic Research Society.
Brandon had a passion for life and was a caring, mild-mannered individual, but also had a competitive spirit. He loved cooking, brewing and sharing all these creations with his friends and family. Despite the geographical distance, the trio of siblings remained extremely close throughout his entire life.
Also survived by the following aunts and uncles: Kimberly M. Atwood, Fay and Rory Norseth, Larry and Ricki Miller, Stanley and Jan Foutz, William C. Foutz, Paul and Ginnette Brown, and numerous nieces, nephews and cousins. He was loved and survived by numerous people, including his lifelong high school companions, Syracuse roommates and friends, and the people he befriended since living in Pittsburgh.
A funeral Mass will be celebrated Friday, June 26, at St. Ambrose Catholic Church, 2200 E. Redondo Ave., Salt Lake City, at 1 p.m. It will be followed by a celebration of life at the Browns' residence, 2457 S. Scenic Drive, Salt Lake City.