Brian Anthony Ortega
Friday, Dec. 07, 2018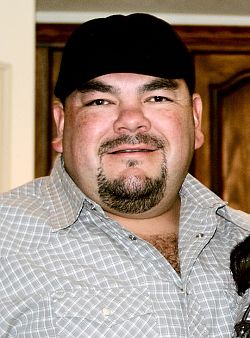 Courtesy photo
+ Enlarge
February 15, 1972 ~ November 20, 2018
Brian "B-Love" Anthony Ortega, born February 15, 1972, passed away on November 20, 2018 at the age of 46 after a short, fierce battle with pancreatic cancer.
Brian loved a good party and that earned him the nickname of "B Love" for his fun and carefree spirit. He would often become the life of the party when hanging with friends and family.
Brian was a leader, viewed by his peers as strong and confident. He built a long, successful career as a project manager in the field of information technology where he worked with Ivanti, Favor TechConsulting, Longview International, Dyonyx and Intel Corporation.
He married KrisDee on April 5, 2003. He treasured their marriage and continually worked to keep it strong. His three boys were his pride and joy. He enjoyed raising them and participating in their lives. He especially loved watching and coaching his boys at football. He was a strong supporter on and off the field of Juan Diego Youth Football, known as the "Preacher" because he would give the most powerful prayers and pep talks before the games. He also enjoyed many other activities including camping, cooking and playing games.
Brian was preceded in death by his loving mother, Lucille, and his sister, Arabella Debbie. He is survived by his father, Tony "Bompo" Ortega; his soulmate and beloved wife, KrisDee; their three sons, Brayden (13), Jake (7) and Dylan (7); his brother-in-law Mike; his sister in-law Kim; mother-in-law Terry "G-ma Funktown;" his brother from another mother and sister from another mister, Jason and Melissa; several nieces and nephews, including Tyler, Makyla, Vanessa, Zoe, Lexi and Jax; and numerous aunts, uncles, cousins and friends.
Brian and his family wanted to send a special thanks to his employer, Ivanti. They were extremely grateful for the support he received from his leadership and from his peers during his fight with cancer. They also wanted to thank the Huntsman Cancer Institute for the endless support and treatment they provided to him over the last several months.
In lieu of flowers, memorial donations in memory of Brian can be made to the Brian Ortega Scholarship Fund – Juan Diego Youth Football via this link: https://stjohnbaptist.ejoinme.org/MyEvents/SJBOnlineDonations/JuanDiegoYouthFootballBrianOrtegaScholarshipFund/tabid/10153