Catholic Diocese of Salt Lake City Cancels Public Celebrations of Holy Week Observances
Friday, Mar. 20, 2020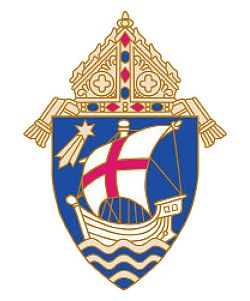 Diocese of Salt Lake City
+ Enlarge
The Most Rev. Oscar A. Solis, Bishop of Salt Lake City, issued a memo March 19 declaring that all Holy Week, Triduum and Easter services in the Diocese of Salt Lake City will be celebrated without the presence of the congregation.
Bishop Solis' decree follows that issued by the Vatican's Congregation for Divine Worship and Discipline of the Sacraments in Rome, which states in part, "Wherever the civil and ecclesiastical authorities have put restrictions in place, the Sacred Triduum must be celebrated in the following way: Bishops will give indications, which have been agreed with the Episcopal Conference, so that, in the Cathedral and parish churches, though without the physical participation of the faithful, the Bishop and parish priest(s) can celebrate the liturgical mysteries of the Pascal Triduum. The faithful should be informed of the times of the celebration so that they can prayerfully unite themselves in their homes. …"
Because of the coronavirus pandemic, priests in the Diocese of Salt Lake City are to limit participation in all Holy Week services, Bishop Solis said in his memo. Participants may include a possible concelebrant, deacon, two servers, an instrumentalist and cantor, or a choir of no more than three members to enhance the liturgy.
The Celebration of the Sacraments of Initiation will be postponed until the pandemic passes.
If pastors plan to distribute blessed palms on Palm Sunday, April 5, they most do so in accordance with the safety and sanitary directives issued by the diocese, Bishop Solis said.
The Chrism Mass this year in the Diocese of Salt Lake City will be celebrated, without the congregation, on Holy Thursday. The Holy Oils blessed at the Mass will be distributed to the parishes and missions.