New Pastor Assignments – Fr. Adrian Komar
Friday, Jul. 21, 2017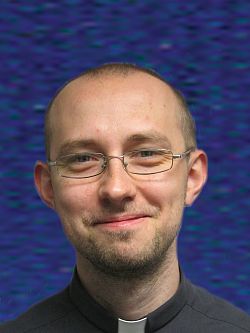 + Enlarge
Four priests in the Diocese of Salt Lake City have received assignments as pastors or administrators at new parishes. The assignments take effect Aug. 1.
Father Adrian Komar
Assigned to Christ the King Parish
Fr. Adrian Komar was ordained a priest on June 10, 2006 for the Diocese of Siedlce, Poland. He served as vicar in various locations in the Diocese of Siedlce before coming to Utah on May 5, 2013. He was in residence at St. Ambrose Parish, then served as parochial vicar at our Lady of Lourdes (Magna), St. Francis of Assisi and St. John the Baptist parishes, and most recently at St. George. Fr. Komar was unavailable for interview; his answers will be published in the Aug. 4 Intermountain Catholic.