DACA Recipient Earns Engineering Degree and MBA, Contributes to Society Through Work and Volunteering
Friday, Dec. 22, 2017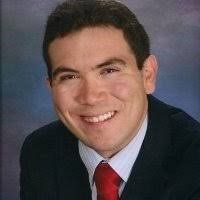 Courtesy of Catholic Community Services of Utah.
+ Enlarge
Originally from Venezuela, Oscar's family moved to the United States to escape the socioeconomic crisis in their home country. When Oscar was 15 years old, his family determined that they had to leave their home if they were to have a future and decided to make the hazardous journey to the United States. They finally settled in New Jersey.
As a young man in New Jersey, Oscar worked hard at his studies and was eventually accepted into Utah State University's engineering program.
As an undocumented student he was not able to work and financial aid was not available to him; to afford college Oscar started a small business (ice-cream trucks), which he grew and later sold so that he could concentrate on his career.
Eventually, Oscar graduated with a degree in mechanical engineering and an M.B.A. Even though other family members had become U.S. residents, he was still undocumented due to the slow and cumbersome USCIS process. Therefore, Oscar's first job after graduating from college was washing dishes and busing tables at a restaurant. It wasn't until the passage of DACA that Oscar was able to fully pursue his career, grow as a professional and become a full, contributing member of society.
In the five years since the passage of DACA, Oscar joined Goldman Sachs in Salt Lake City, where he helped manage a commodities operations team. He also served on the board of directors of a national non-profit with 10,000 members nationwide that works to promote STEM education among underrepresented minorities. Currently, Oscar is a consultant with the management consulting firm McKinsey & Company, where he advises senior executives in top companies on improving their operations and executing turnarounds.
Oscar is active in the community: He has served in the board of directors of several non-profits and currently serves as a director for the Society of Hispanic Professional Engineers. Oscar is a supporter of education and economic development. He has spoken on these issues at the Latinos In Action Conference and the National Hispanic Caucus of State Legislators Conference. Oscar has also been interviewed by ABC News, Deseret News, Utah Public Radio and Herald Journal.
Editor's note: This is one in a series of profiles of refugees and migrants who are helped through Catholic Community Services of Utah as part of Pope Francis' Migration Campaign. Courtesy of Catholic Community Services of Utah.