David A. Archuleta
Friday, Jul. 01, 2022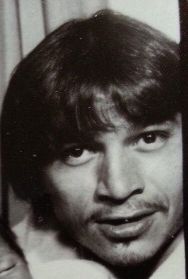 Courtesy photo
+ Enlarge
David A. Archuleta
July 5, 1949 ~ February 28, 2022
David A. Archuleta, the fourth of seven children born to Beatrice Aurora Lujan, was a devoted son to his loving mother and his siblings. David was lovingly attended to by his niece Francesca and his close team of friends.
His primary and secondary schooling was in Colorado and Oregon, attending colleges in New Mexico and Utah. David was studious, while also excelling in sports where his youngest brother Billy was his toughest competitor. As high school wrestling champions, they devised a way of competing, but not against one another. David gained weight to qualify in the heavyweight division. Billy would lose weight to compete in the lightweight division. The two were allies.
David earned the "Future Farmers of America" award, which blossomed into a respect for nature while working as a forest ranger. Whether working as a silviculturist for the Forest Service, teaching school, or as a youth counselor, or a simple laborer, he was dependable and a conscientious worker.
His hobbies were unique to his personality. However, his faith came before all else. David enjoyed playing dominos, playing his version of soccer, and watching his team, the Boston Celtics, play basketball. While he enjoyed singing and dancing to Sam & Dave, Santana, Staple Singers, Motown and familiar Mexican music, a traumatic head injury at a young age while playing left him unable to carry a tune and disabled by epilepsy.
David was compassionate and generous to a fault, a hopeless romantic, always searching for more: more Christ-like love, more compassion, honesty, more peace, happiness and calm in the world and especially within himself. More, yet his own personal needs were few.
His restless longings came to an abrupt halt with the birth of his "little angel and princess" Chastity Eve Archuleta. Her birth was David's new beginning, his new purpose. Truth was, from that moment forward, David's heart belonged to Chastity right up to his last earthly breath, with Chas vigilantly and steadfastly by his side.
He was preceded in death by his mother Beatrice Aurora Lujan, brothers Fidel and Billy Archuleta. He is survived by daughter Chastity Archuleta Tresner and husband Jay, brothers Johnny and Charles Archuleta, sisters Jackie Archuleta, Peggy Wilson and numerous nieces, nephews, grandchildren, great-grandchildren and other adoptees along the way.
Holy Rosary recitation at Mt. Calvary Cemetery, 275 U St., Salt Lake City, June 30 at 9:15 a.m. followed by interment of David's remains at 10 a.m.