Diane Lynn Scott
Friday, Jul. 31, 2020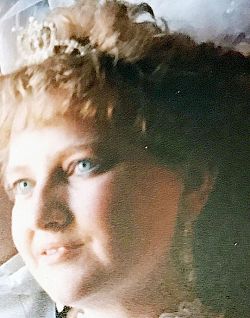 Courtesy photo
+ Enlarge
February 5, 1964 ~ June 17, 2020
Diane Lynn Scott, 56, passed away unexpectedly on June 17, 2020 at St. Mark's Hospital. She was born on February 5, 1965 in Denver, Colorado to Kenneth and Anita Lehr Garry. She married Frank David Scott.
Diane was well loved by everyone she met. She was a true "people person" and gave her all at everything she did, whether that be her work as a secretary, insurance auditor, caretaker of family, or as the treasurer of the Utah Scottish Association. As a daughter, sister, aunt, wife and mother, family was the most important thing to her. She always treasured the time she spent with her family, both the one she was born with and the ones she chose. Diane was well known as the go-to person and was always able to get things done. She was able to make everyone feel at home in an instant. It didn't take long for her to make anyone feel comfortable in her presence. She has been such a solid, steadfast presence in our lives that her absence will be felt forever.
She is survived by her mother Anita Garry; her husband Frank Scott; daughter Alisa Scott; sisters Debbie Bouldin and Donna Zimmerman; brother Ken Garry; many beloved nieces, nephews and extended family members.
Diane was preceded in death by her father Kenneth Garry.
A funeral Mass was celebrated at Blessed Sacrament Catholic Church on June 24, followed by graveside services at Mt. Calvary Catholic Cemetery.