Diocese receives funding to meet payroll expenses
Friday, May. 01, 2020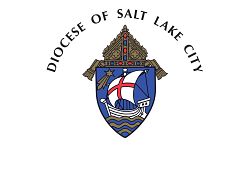 Diocese of Salt Lake City
+ Enlarge
SALT LAKE CITY — The Diocese of Salt Lake City feels blessed and grateful in the midst of these challenging times, Bishop Oscar A. Solis said, because the local Church has received a limited amount of funding through the federal Coronavirus Aid, Relief, and Economic Security (CARES) Act, which provides economic assistance to workers and small businesses. Currently, of the 42 applications to the program from the diocese, 12 have received funding, but those 12 comprise 58.7 percent of the total amount requested.
The diocese received enough funding to meet about 10 weeks of payroll expenses for the Pastoral Center, a few parishes and Utah Catholic Schools. According to the requirements of the CARES Act, all funding received is considered a loan for eight weeks, then reporting is required. If all reporting stipulations are met, then partial and/or full forgiveness may be given.
"This is wonderful news," Bishop Solis said. "When the local government required the suspension of public worship and schools, we lost the main source of funding for our various ministries – the weekend collections. We were also faced with the challenge of retaining all our Church employees and workers and giving them financial assistance in their time of need. They all minister for minimal salaries. Even when schools were closed, teachers continued instructing their students on line. Other employees maintained the essential day-to-day operation of our church entities, most from home. Hence, the 'loan' package enabled us to not lay off any of our staff for the relevant future. We are so grateful."
Although the immediate payroll needs are assured, the diocese, parishes and other diocesan entities remain in need of donations to ensure that those who come to the Church for aid continue to be served. These entities include Catholic Community Services of Utah, whose operations include the St. Vincent de Paul dining hall and Weigand Homeless Resource Center in Salt Lake City and the Joyce Hansen Hall Food Bank in Ogden. CCS also operates the Gail Miller Resource Center in Salt Lake City, which shelters up to 200 homeless men and women and is owned by the local nonprofit Shelter the Homeless.
The diocese remains faithful and continues the mission of Christ in Utah through its ministerial outreach, including the ongoing education of 10 seminarians who are studying to be priests, the many services provided to rural missions, and faith formation programs for children and adults. In addition to diocesan operations, each parish undertakes the tasks of meeting the spiritual needs of the community, and continues to meet its financial obligations, such as mortgages and utilities.
"We know that many of our parishioners are struggling economically in these trying times, because of the impacts of the pandemic," Bishop Solis said. "Some have had their wages cut, or even have lost their jobs. They will need all the help we can provide, so I am asking everyone who can to please consider donating to your parish and to the Diocesan Development Drive. Do not think that your donation would be too small – think how much help we could provide if every Catholic in the diocese gave even $10! Of course, not everyone will be able to afford even that amount, while some of the most fortunate will be able to give more. I am asking everyone to prayerfully consider what they are able to contribute to continue the mission of our local Church in Utah during this time. God has been with us in our life's journey, faithful in his love and compassion for us. Let us be mindful of such blessings, be grateful and share these with others. God, after all, loves a cheerful giver and will never be outdone in generosity."