Dolores 'Dory' Marie Jones
Friday, Jun. 07, 2019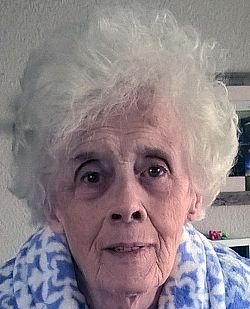 Courtesy photo
+ Enlarge
Dolores "Dory" Marie Jones of Somerville, New Jersey passed away quietly at her home in Nampa, Idaho, on May 28, 2019.
Known for her superior intelligence and quick wit, she was an avid puzzler and enjoyed Jeopardy and Wheel of Fortune. She was a kind and gentle daughter, sister, aunt and friend, and her passing leaves a hole in our hearts.
She was preceded in death by her mother, Margaret Marie Linnane of Tulla, Ireland and her father, Edward Anthony Jones of Somerville, New Jersey.
She is survived by her sister Marguerite Lorraine Jones of Salt Lake City and her extended family: Kay Illario of Sandy, Brian Illario of Sandy, Debbie Illario (Garth) of Nampa, Idaho and Crissy Illario-Murphy (Ike) of West Jordan. Aunt Dory will be interred at a later date in the Immaculate Conception Cemetery in Somerville, New Jersey, along with her parents.