Ernaldo E. Herrera
Friday, Mar. 17, 2023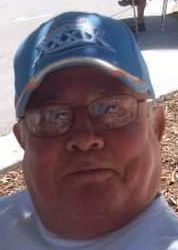 Courtesy photo
+ Enlarge
May 28, 1939 ~ March 6, 2023
Ernaldo (Ernie) Herrera, born May 28, 1939, passed away peacefully at his home on March 6, 2023 surrounded by family at the age of 83. Ernie was a beloved husband, father, grandfather, great-grandfather and great-great grandfather. Born in Chamisal, New Mexico, to Antonio Herrera and Francis Vasquez Herrera. He married Esther D. Vallejos on September 13, 1958. They had six children: Pearl (Ken) Lindstrom, Ernie Herrera, Wanda Herrera, Sylvia Bauman, Felicia (Dale) Bench and Sheila Herrera Munoz. He has 19 grandchildren, 36 great-grandchildren and six great-great grandchildren. Survived by sister Rose Herrera Paul.
Ernie was known for his hospitality, making everyone feel comfortable and welcome at his home, where he loved talking about anything and everything with his children and grandchildren. He enjoyed playing the guitar and singing with family and the church choir. He loved fishing, hunting, camping and gardening. He also enjoyed conversations with family and friends over a beer and a game of pool. Ernie retired from the Tooele Army Depot in 1994. He later opened and operated two dry cleaners with his wife Esther.
Ernie is preceded in death by Antonio and Francis Herrera; his wife Esther; daughter Sheila; a set of twins at an early age; brothers Pete, Jim and Joe; and sister Doris Manzanares.
Much love and thanks to his children who have been by his side during his illness and recent journey home to the Lord, our God. The family would like to give special thanks to Encompass Health Care and their caretakers for their help and support.
A funeral Mass was celebrated on March 13 at Our Lady of Lourdes Catholic Church, Magna. Ernie was laid to rest at Valley View Memorial Cemetery.
Rest in peace, dad. We love you.