Gary Donald Thompson
Friday, Jan. 15, 2021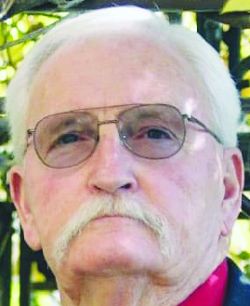 Courtesy photo
+ Enlarge
September 2, 1948 ~ December 24, 2020
Gary Donald Thompson died December 24, 2020 in Ogden from complications of pneumonia.
He was born in Alamosa, Colorado on September 2, 1948 to Perry and Ila Mae Thompson. He graduated from Alamosa High School and attended Adam State College. He played baseball, football and competed in rodeo. He rode bulls, roped calves, team roped and team penned at different periods of his life.
Gary was a police officer for 12 years in Colorado before moving to Utah, where he was a rancher/farmer, stock contractor, auctioneer, and, for many years, worked for Ray Citte RV. Gary had a love for animals. You never knew what you might find on his little ranch – from horses, cows and chickens to goats and maybe even a buffalo.
Gary was a cowboy, the type of cowboy that looked like cowboy hats, big belt buckles and boots were created for since the dawn of time. He loved life, loved his wife and family, loved our Lord with everything he had. He was the kindest man you would ever meet. He gave his time generously to others, St. Mary Catholic Church, the Daughters of Charity and to the Flamekeepers. Gary's death will be a huge loss to all that knew him but a blessing for those in heaven. We now have an angel in heaven looking over us. Gary married his sweetheart Susanne Smale on November 12, 1988 in Pismo Beach, California, later moving to Utah.
Gary is survived by his wife; his two children Steve (Teresa) Thompson and Crystal Thompson; his three stepchildren Mike (Jennifer) Streker, Mark (Kim) Streker and Lisa Streker; his 11 grandchildren and six great-grandchildren; his sister Loretta Heinz and many nieces and nephews. He was preceded in death by his parents, Perry and Ila Mae Thompson, and one grandson, (Big) Kolten Naef.
Funeral services were held at St. Mary Catholic Church, West Haven on January 5. Interment, West Haven Cemetery.
Instead of flowers the family is asking for donations to be made to America First Credit Union in a memorial account in Gary Thompson's name to help defray the cost of the funeral.