Governor Huntsman, state celebrate new opportunity
Friday, Feb. 03, 2006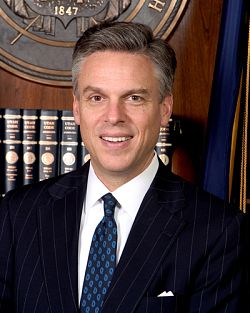 Intermountain Catholic
+ Enlarge
Dear Bishop Niederauer;
I am honored and humbled by the tremendous service you have provided the citizens of Utah for the past 11 years. Your work within our state has focused on embracing diversity, lifting those in need, and creating a community of love and acceptance.
What a wonderful opportunity now before you! As Archbishop of San Francisco, your parishioners and surrounding community will benefit enormously from your leadership, service, and influence.
The entire State of Utah joins me in wishing you Godspeed in this new endeavor. You will be greatly missed, but your example of strength and sensitivity will live in our hearts and the lives of many.
May the Lord's peace be with you always.
Most sincerely,
Jon M. Huntsman, Jr.
Governor