Hal Edward Meyers
Friday, May. 11, 2018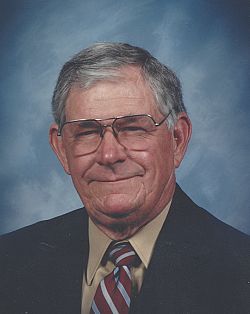 + Enlarge
September 9, 1935 ~ April 22, 2018
Hal Edward Meyers left us three weeks after his kindred spirit wife Darlene passed. We know they are now together again.
Born September 9, 1935, Hal's passions were skiing, fishing and traveling. Hal worked for Mountain Bell since age 16.
An only son of Esther and Harold, he was their pride and joy. A loving father to son Michael, his daughter Annmarie and youngest Patrick, and all eight grandkids.
Rest in peace, Dad!
Thanks to the staff at BeeHive House and First Choice for your love and care as dementia took over our father.
A funeral Mass was celebrated on April 27, 2018 at St. Jude Maronite Catholic Church.
In lieu of flowers, make donations to St. Jude Maronite Catholic Church.