Henry Harrison Scott
Friday, May. 13, 2022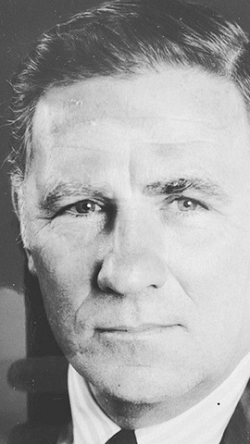 Courtesy photo
+ Enlarge
Henry Harrison Scott
Henry Harrison Scott, 88, passed away peacefully on December 20, 2021 surrounded by his beloved wife, children and grandchildren. Originally from New York, Henry was the son of Henry Harrison Scott and Evelyn Lyons Scott. Henry attended Trinity High School in New York City and later graduated from Columbia University, where he was captain of the wrestling team.
Henry began his career as an assistant buyer at the JCPenney company, where he enjoyed a successful career for over 37 years, retiring as president of the Children's Division. As president, Henry was credited for discovering Barney, America's favorite purple dinosaur. Henry called it a licensing dream. Barney had an immense impact at Penney's as well as on American culture. Henry's retirement party at age 60 was attended by many, including Barney.
Henry was a devoted husband, father, son, brother, uncle and grandfather. Married to Annegrey for 64 years, his passion and love for her was a wonderful example for all. Henry and Annegrey traveled extensively and shared many great friendships from around the world. Henry shared many treasured moments with his family while in New York, New Jersey, Vermont, Cape Cod, Utah and Mexico. During his retirement in Alta, Utah, Henry became an accomplished chef, competing in chili cook-offs and whipping up five-star meals for all his hungry skiers.
Henry was a dedicated sports fan, especially when it came to his NY Giants. But what Henry loved most was his family, and he will be greatly missed by them all. His wit and passion for life, family and friends will remain his enduring legacy. He will be our shining star in Heaven and will always be with us.
Henry is survived by his wife Annegrey; children Tucker Scott (Sandra), Julie Scott White, Kristen Scott Brattvet, Heather Lee Scott Zini (Gian Paolo), Candace Lynn Scott; his eight grandchildren and his sister Abbie. A family memorial was held on April 9 at Our Lady of the Snow Center Mission in Alta.
In lieu of flowers, a contribution to one of Henry's favorite charities, Wounded Warriors, would be greatly appreciated.