Jack Pagnanelli
Friday, Jul. 01, 2022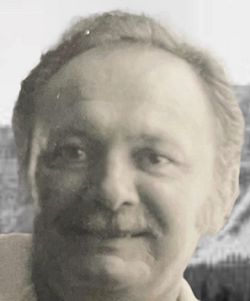 Courtesy photo
+ Enlarge
Jack Pagnanelli
1934 ~ 2022
After nearly 88 years, my spirit has been loosed and I now reside on the other side, where the brilliance of our God will lend illuminating light to the mysteries of this short earthly sojourn.
As the last of 10 siblings, I leave behind my lovely daughter Jenn, my strong son John, his beautiful wife Marie, and two precious grandchildren, Mark and Isabella – together with many nieces and nephews who tarry as well.
And with my last words, I beg you to join with me right now and accept the good news of your way to eternal happiness and a pain-free life without end. Think of it as a free gift to you, where all things are made new (Rev. 21:5), with no more sickness or suffering, and only two easy requirements: First, "If you confess with your mouth that Jesus is Lord;" and second, "Believe in your heart that God raised him from the dead, then you will be saved" (Romans 10:9).
And with that, I bid you farewell and pray that you will come to realize that this is not the main event, but only the preliminary – a short proving ground for God's chosen ones, a people set apart.
In lieu of flowers, please know that your loving thoughts and prayers would be more deeply appreciated. I would be truly pleased if you would attend my funeral.
The funeral Mass will be celebrated on Thursday, June 30, 2022, at St. Patrick Catholic Church, 1040 West 400 South, Salt Lake City. Mass will begin at 11 a.m.; however, friends and family are welcome to arrive at 10 a.m. for the viewing and to visit. Committal at Mt. Calvary Cemetery, 4th Ave and T Street, immediately following Mass.
God Bless, and hope to meet with you under the tree of life (Rev. 22).