Joan S. Maurice
Friday, Oct. 15, 2021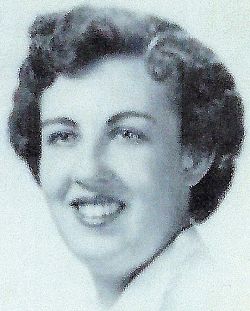 Courtesy photo
+ Enlarge
Joan S. Maurice
October 26, 1938 ~ July 2, 2021
Joan S. Maurice passed away July 2, 2021, at her home. She was born on October 26, 1938, the daughter of Francis and Helen Skinner. She graduated from St. Mary's Academy in Little Falls, New York, and Oneonta State Teachers College.
She was married to Joseph A. Maurice on October 3, 1959. They were married for 52 loving years. Joan was an active member of St. Thomas More Parish. She participated in the Legion of Mary, the prison ministry and St. Martha's Baby Project, to name just a few.
She loved to knit, even though the thumbs were too small on the many mittens she made for us growing up in New York. One of her life lessons she taught us was to love one another. She would often thank the Lord every time we got a green light while driving.
She is survived by her loving children Janet (Guy) Ayers, John (Huong), Kathy (Mike) Wilkinson, Janine, Richard, Mike (Tina), Francis (Andrea). She is survived by eight grandchildren and three great-grandchildren and nephews and cousins. She is preceded in death by her husband Joseph A. Maurice, one grandson Gianni Joseph Maurice, and two brothers Michael J. Skinner and Richard M. Skinner.
A Memorial Mass of Christian Burial was celebrated July 7 at St. Thomas More Catholic Church.