John Bernard Henkels III
Friday, Sep. 17, 2021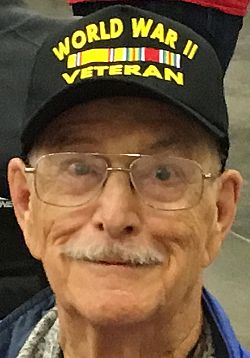 Courtesy photo
+ Enlarge
1923 ~ 2021
John Bernard Henkels III was welcomed into the world by Anne M. and John B. Henkels, Jr. on June 19, 1923 in Philadelphia, Pennsylvania. He and his four siblings grew up honing their knowledge through extensive education, a healthy Catholic faith and the loving guidance of their parents.
As a young man, John was proud to serve his country during World War II in the ETO, an experience later documented in his published memoir, They Also Served. After the war ended, he attained a bachelor's degree in chemistry from Haverford College. He met and married Jean Therese Merkl, the steadfast love of his life. As the two began their family in Pennsylvania, John worked for the family's utility construction business, Henkels & McCoy. When he was appointed executive vice president – West in 1970, John and Jean moved their young family out to Salt Lake City.
John was an active member of the community. His various community service endeavors included serving on the board of the Utah Opera for many years and running an arts festival to benefit the St. Vincent de Paul soup kitchen for five years. John also supported education, including St. Vincent de Paul Catholic School, Judge Memorial Catholic High School, St. Ambrose Catholic School and the Madeleine Choir School. He also served on the board of overseers at Whitman College.
After his retirement, John earned a master's degree in history from the University of Utah. He and Jean traveled the world and devoted themselves to the service of their Catholic community. As a member of the Equestrian Order of the Holy Sepulchre of Jerusalem, John was very devout in his faith and will be lovingly remembered by his parish of St. Ambrose. In September 2017, he was recognized for his WWII service during a Utah Honor Flight.
He is preceded in death by his parents, his wife Jean, his four siblings, his daughter Helen and his daughter-in-law Elizabeth. He is survived by his 12 children: John, Margret, Larry (Ellen), Barbara (Dave), Anne (Gaylord), Mark (Marcella), Jean, Richard, Edward, Diane (Dan), Donna (Jeff), and Andrea (Mike). He was also blessed with many grandchildren and great-grandchildren. John's presence on this earth greatly enhanced the lives of so many. He will be missed and remembered by all fortunate enough to have known him.
A funeral Mass was celebrated on September 10 at St. Ambrose Catholic Church.