John David Schirack, M.D.
Friday, May. 10, 2019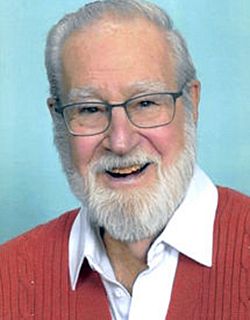 Courtesy photo
+ Enlarge
April 15, 1928 ~ March 8, 2019
Our vibrant and witty father, John David Schirack, 90, passed away peacefully at Aspen Ridge East in Salt Lake City, on March 8, 2019 following surgery for a fractured femur.
He was born on April 15, 1928 in Canton, Ohio to CJ and Edith Schirack. He graduated from the University of Notre Dame in Indiana and Loyola University Chicago Stritch School of Medicine in Maywood, Illinois as an anesthesiologist. It was there that he met the love of his life, his wife and best friend, Shirley Mae Osthelder. They were married on June 28, 1952 in the little log chapel at the University of Notre Dame campus, and enjoyed 59 years together. After Dad served in the U.S. Air Force, they made their home in Ogden, Utah, where he practiced anesthesia for over 40 years at Dee Hospital, St. Benedict Hospital and McKay-Dee Hospital.
Dad was passionate about sports, especially Notre Dame football and the Utah Jazz, and he loved traveling with Mom. He especially enjoyed vacationing in Kona, Hawaii and Park City, cruising the Caribbean, Mexican Riviera, Alaska and the Panama Canal and trips to Nome, Alaska and the Galapagos Islands. Despite his age, he lived life to the fullest!
John is survived by four of his five children: daughters Linda Sowell (Ed), Sandy Nosack (Mark) and Nina Dziatlik (JT), and son Andrew Schirack (Wendy). He is also survived by his eight grandchildren and nine great-grandchildren.
He was preceded in death by his parents; his wife, Shirley; his daughter, Sharon Kerkman (Craig); and his son-in-law, Kevin Bigler.
The family would like to give special thanks for the care and friendship he received at Cedarwood at Sandy Senior Living. You all meant so much to him!
A Celebration of Life gathering was held on April 15 at Cedarwood at Sandy Senior Living. It was followed by a graveside service at Larkin Sunset Gardens Cemetery.