Joseph Brusatto
Friday, Oct. 11, 2019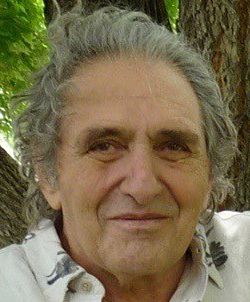 Courtesy photo
+ Enlarge
October 20, 1938 ~ September 26, 2019
Our beloved husband, father and brother Joseph Brusatto died peacefully at home on September 26, 2019 with loving family at his side. Joe was born in Magna on October 20, 1938 to Joseph Brusatto and Clara Vincelli Farrell.
He graduated from Judge Memorial Catholic High School and served in the United States Marine Corps. He graduated from the University of Utah School of Business with a management degree. After working for several years in the finance arena, he started his own business, Joseph Brusatto CLU and Associates. He was also a chartered financial consultant. He worked 33 years in insurance, financial planning and consulting. Joe was married to Rosadene Jones Briner, Lynne Talbot and Pamela Walred.
He is survived by son Joseph, stepchildren David Young (Chris), Karen Schroyer (Sam), Dan Talbot (Carolina), and Bret Talbot (Naileth) and their children; sisters Joann Toole of Phoenix and Julia Etcheverry of Salt Lake and numerous nieces and nephews. He was preceded in death by his parents, brothers Frank and Jim, and sister Mary. Rest in peace, our dearest Joe.
A Mass of Christian Burial was celebrated on October 4 at Our Lady of Lourdes Catholic Church. A celebration of life for out-of-town family will be scheduled at a later date. Arrangements entrusted to Starks Funeral Parlor.