Linda Ann Simpson
Friday, Mar. 15, 2019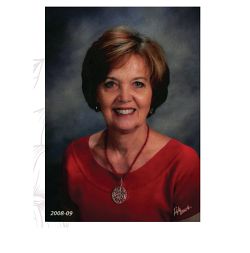 Courtesy photo
+ Enlarge
September 4, 1947 ~ March 4, 2019
Linda passed away March 4, 2019 surrounded by loving family and friends who cherished her. Her courage, determination, generosity of spirit and faith helped everyone she knew be braver, stronger and better equipped for the challenges of life.
Linda was born September 4, 1947 in Omaha, Neb. to Dr. William Reece Elton Newman and Margie Ruth Pollard. She is survived by her devoted husband, Kenneth R. Simpson, her sons Scott Richard Simpson and David Kenneth Simpson, and four grandchildren: Shannon, Andrew, Danny and Bobby. She is also survived by her sisters, Anita Newman, MD and Amy Newman, Ph.D.; her brother Reece Newman, MBA (Tanya Noffsinger); her brother- and sister-in law Wayne and Beverlee Simpson; three nieces, six nephews and their children; many cousins; and a host of friends and students whose lives were made better by her influence.
She was a member of the first graduating class of Skyline High School. While at the University of Utah she was a member of the Kappa Alpha Theta sorority. She graduated with a B.A. in English and a secondary teaching certificate. She taught junior and senior high students in southern California as well as in Salt Lake City. In 1991, she began teaching at Judge Memorial Catholic High School.
She was recognized as Teacher of the Year four times at Judge, as well as Educator of the Year of the Diocese of Salt Lake City. She was honored with the Woman of Distinction Award by the Assistance League of Salt Lake City, the Richard Schubach "Champion of Youth" Award, Judge Memorial Service to Youth Through Athletics, and Educator of Excellence by the Utah Writers at Work. Linda was the moderator of Catharsis, the award-winning literary magazine. She served on the executive board of the Utah Council of Teachers of English, the executive board of Utah Writers @ Work, and the advisory board of the Intermountain Catholic.
She was a faithful member of First Presbyterian Church, serving as an ordained deacon and elder, participating in Sunday school, adult education, worship, and as a member of the choir. She participated in Bible Study Fellowship International, served as president of the women's association, moderator of Presbyterian Women for the Presbytery of Utah and the vice-moderator of Presbyterian Women for the Synod of the Rocky Mountains.
Linda played the violin in the Granite Youth Symphony, served as concert master for the Wasatch Symphony, and performed with the Yarrow String Quartet.
Linda battled cancer with the same tenacity and trust in the Lord that exemplified her life. The family would like to thank everyone at the Huntsman Cancer Institute for their professional and tender care.
A celebration of her life will be held Friday, March 29, 2019 from 6 to 8 p.m. at Starks Funeral Parlor, 3651 South 900 East, SLC. A memorial service will be held on Saturday, March 30, at the First Presbyterian Church of SLC (12 C St.) at noon, followed by interment at Wasatch Lawn.
Share your photos and memories with the family at www.starksfuneral.com.
Contributions in her memory would be welcome at Judge Memorial Catholic High School, or First Presbyterian Church.