Long-time Utah Catholic School teachers to retire/Barbara Keyser – St. Francis Xavier School
Friday, May. 18, 2018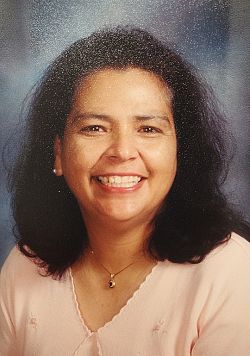 + Enlarge
KEARNS — Barbara Keyser, a teacher at St. Francis Xavier Catholic School for the last 28 years, is retiring.
Keyser, who is originally from Price, attended Carbon High School and earned her associate's degree at the College of Eastern Utah. When her youngest child was in first grade, Keyser went on to earn a bachelor's of science degree in education from the University of Utah and a master's in education from Southern Utah University.
After graduation she accepted a position at St. Francis Xavier as a fourth-grade teacher.
"I have been at St. Francis my whole career," she said. "It has been like a second home to me."
Although her three children, Melissa, Steven and Angela, all went to Catholic schools she did not have them attend St. Francis while she was there.
"I wanted each of them to be their own person," Keyser said. " I wanted them to have their own separate identities from my involvement as a teacher."
After 10 years as a fourth-grade teacher, Keyser switched to second grade.
"I love the curriculum in fourth grade, but I wanted a change," she said.
"Barbara is an exceptional teacher whose passion is driven for the success of her students," Principal Marianne Rozsahegyi said. "She holds her students to high standards – she looks for the small steps of progress and builds in the steps over the year so her students are ready for the next school year. She does it all with a great, faith-filled heart."
"She is the first one to question something new and also the first one to put it into practice," Rozsahegyi added. "Her laughter fills the faculty room. We will miss her terribly; she is part of the fabric of this school and always will be."
Keyser has loved her years in the classroom, she said. "[Children's] developmental stages are so interesting; there's so much growth that takes place."
Through the years, Keyser has been involved in many professional committees, including student council, yearbook and Red Ribbon Week, and has helped plan faculty retreats and many school liturgies. She has also been a member of WCEA Accreditation teams, part of the diocesan Curriculum Committee and the school's faith formation coordinator to the diocese.
In addition, she helped bring the artist-in-residence program to the school for a number of years. That was important to her because "it introduced the students to many facets of art from painting to music to dance," she said.
She has seen changes in education and in the children over the course of her career.
"I think over the 28 years there's been a concerted effort to have the teachers of particular age levels at different schools get together on a regular basis for professional development and for Professional Educators' Day," she said of the Catholic school system in the state.
Society has influenced children in both positive and negative ways, she said. "The vocabulary of many children is exceptional at a very early age due to the influence of television and electronic devices, for example."
On the other side of the coin, Keyser said she has told parents their job as parents is much harder than hers because of the societal influence of the media today.
Keyser is married to Deacon John Keyser; they are members of St. Thomas More Parish. They have three grandchildren who all attend Catholic schools in Seattle and Utah.
The first things she wants to do when she retires are things around the house, including yard work, she said. She hopes to travel and visit her children. Then, "we'll see where life takes us," she said.
The school is hosting a retirement reception for Keyser on Saturday, May 19 from 2 to 4:30 p.m. in the school library. All members of the school and parish community, including current families, faculty, staff, and alumni are invited to wish Keyser well.