Mary Jane Ferris Thornton
Friday, Sep. 03, 2021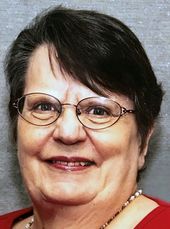 Courtesy photo
+ Enlarge
1945 ~ 2021
Mary Jane was born in Phoenix, Arizona to William Ferris and Susan Thornley Ferris. Mary Jane spent her early days in Elberta, Utah and then moved to Salt Lake City at the age of 10. There, she met her lifelong best friend, Marie Kersher Smith. Mary Jane attended Cathedral School, St. Mary of the Wasatch School and graduated from West High School in 1964. She married Dean Thornton in 1966 in Reno, Nevada.
She attended Utah Trade Technical Institute in 1966 and became a Licensed Practical Nurse. In 1967, Mary Jane had a son named William, and in 1969 had a daughter named Elizabeth who died in childbirth. In 1972, her marriage was solemnized at St. Vincent de Paul Catholic Church in Murray. In 1980, Mary Jane earned her Bachelor of Science in Nursing from Westminster College. She worked at several local hospitals and care centers, dedicating her career to the compassionate care of others.
Mary Jane is preceded in death by her parents William and Susan, her sister Betsey, her husband Dean and her daughter Elizabeth. She is survived by her sister Susan Fields of Eureka, Utah; her best friend for life - Marie; her son William, stepdaughter Marilyn and stepson Thomas; and many grandchildren and great-grandchildren.
A funeral Mass was celebrated on August 28 at St. Vincent de Paul Catholic Church. Mary Jane was cremated; her ashes will be interred in Eureka City Cemetery at a later date.
Mary Jane's family wishes to express their thanks to all those who contributed to her care and comfort at her home, Olympus Ranch, her angels from Visiting Angels, and the excellent care she received from many kind nurses and others at Canyons Home Health and Hospice, and her heroes at Murray Fire Department.
In lieu of flowers, Mary Jane would ask that you consider a donation to St. Vincent de Paul Parish.