Peter Durkee Meldrum
Friday, Jan. 11, 2019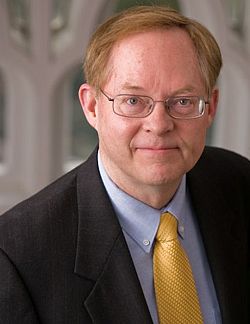 Courtesy photo
+ Enlarge
June 26, 1947 ~ December 20, 2018
Peter Durkee Meldrum, 71, passed away on December 20, 2018, one day after an unexpected accident.
He was born on June 26, 1947, in Salt Lake City, the eldest son of Benjamin "Nibs" Meldrum and Grace Durkee Meldrum. Pete was truly a "Renaissance Man" whose wide-ranging interests and talents touched on just about everything.
Pete met the love of his life, Catherine Marie Roper, at the University of Utah, where they were both undergraduate students. They were married on June 16, 1970, in Salt Lake City. They had 48 wonderful years of marriage, and had one son together.
Pete is survived by his wife, Catherine; his brother, Daniel (Patty); his son Christopher (Jenette); three grandsons, Ian, Colin, and Aidan; and multiple nephews and nieces.
Pete was preceded in death by his parents, Grace and Nibs.
For most of his career, Pete worked as president and chief executive officer of Myriad Genetics, a publicly traded molecular diagnostics company. Pete was an original co-founder of Myriad, forming the company with Dr. Mark Skolnick. Pete took the company from its inception in 1992, through its initial public offering in 1995, to profitability as a company with over 2,000 employees at the time of his retirement.
After retiring from Myriad, he served as executive director of The Meldrum Foundation, the family's private charitable foundation, which supports educational endeavors, artistic activities, and humanitarian programs. Pete also served as chairman of the board of directors for Golden Pine Ventures, LLC, a seed-stage venture capital company focused on the formation and development of biotechnology and biomedical companies.
Funeral services were held December 29 at St. Ambrose Catholic Church.
In lieu of flowers, donations can be made to the Meldrum Family Scholarship at the University of Utah, awarded to first-generation undergraduate college students with financial need.