Robert ('Bobby') K. Reilly III
Friday, Jun. 14, 2019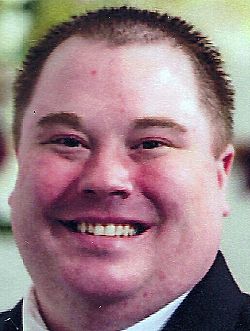 Courtesy photo
+ Enlarge
April 15, 1985 ~ May 28, 2019
On a joyous day in 1985, Bobby was born on April 15 to Bob and Kim Reilly. He left this world too soon on May 28, 2019. He was so loved. It is hard to forget someone who gave you so much to remember.
Bobby graduated in 2003 from Juan Diego Catholic High School, where he enjoyed playing baseball. One of his biggest high school achievements was being on the first team to win a state championship.
He was such a lively spirit that you could always count on to make you laugh. His sense of humor and practical jokes were always getting him in trouble at school. Anyone who knew him knows how contagious his personality was.
He truly loved spending time and traveling with his family. Some of his favorite spots were Disneyland and Yellowstone. If he wasn't out looking for animals around Yellowstone, you could find him fishing along the Madison River. He truly loved being outdoors and teaching his family random facts about the area or the fish in the river. He was a treasure trove of knowledge.
Bobby also had a love for all things horror. Any new horror film or book that came out, he would be the first one to see it or read it. He and his sister would love to watch "Ghost Adventures" and discuss the episodes. Nothing could scare him. We always joked about how he could fall asleep to horror films.
We know Bobby enjoyed his time working at Sam's Club. He talked about the great people that he met there, and the new and amazing friends that he made. The family would like to thank those people for being so great to him.
No words can describe how much he will be missed. He is survived by his mom Kim Reilly, brother Devin Reilly (Dani), sister JJ (Taiden), his nieces and nephew Aisling and Jameson Reilly and Rhyann Martinez. His best friend and dog Nahla will miss him so much. He was a beloved son, brother and a proud uncle Bobo.
Bobby, we will always love you.
A celebration of life was held June 5 at Starks Funeral Parlor. Bobby was laid to rest at Mount Calvary Catholic Cemetery. Please share your photos and memories with the family at www.starksfuneral.com.
In lieu of flowers, Bobby would love for donations to be made to Best Friends Animal Society.