Sarah Elizabeth Turner
Friday, Aug. 04, 2017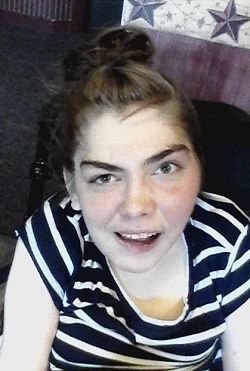 + Enlarge
April 18, 1991 – July 18, 2017
Sarah Elizabeth Turner, beloved daughter of Bryan Turner and Judith Turner, passed away on July 18 from pulmonary failure at the age of 26. Despite her lifelong physical limitations, she had a bright spirit and a will to be heard. She loved all animals, but told us she was "born to speak horse," and enjoyed every opportunity to be on horseback at Camp K. She loved her nightly routine, which consisted of reading and being read to by her mom. Sarah had a great sense of humor, and was quite a teaser. She was also very social, quickly learning the names and life details of everyone around her. We will miss her profoundly.
Sarah is survived by her mother, Judith Turner of Sandy; father and stepmother Bryan and Summer Turner of Draper; siblings Julia, Jacob, Christopher, Crystal, Charity and her devoted brother Scott, who was with her until the end; Canadian brothers Christopher and Michael; grandparents Mike and Judith Mayer (North Carolina), and Larry and Marlene Turner (Texas); as well as many aunts, uncles and cousins.
A funeral Mass was celebrated July 22 at St. John the Baptist Catholic Church.
The family is grateful for the many years of care received at Shriner's Hospital and for the staff at Top-ham's Care Center, Country Life Care Center and recently, West Jordan Care Center.
In lieu of flowers, please donate to Shriner's Hospital in Sarah's memory.
Online condolences may be offered and a tribute video slideshow may be viewed at www.starksfuneral.com.