Sr. Norma Pimentel to be honored at banquet
Friday, Jul. 05, 2019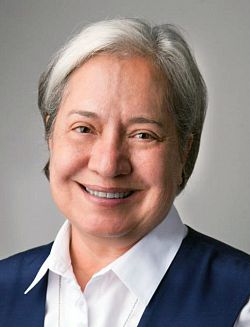 Courtesy photo
+ Enlarge
At the Social Action Summer Institute awards banquet, Norma Pimentel, a sister with the Missionaries of Jesus, will be honored with the Harry A. Fagan Award be for her work as an advocate for immigrants and refugees.
Sr. Norma has been executive director of Catholic Charities of the Rio Grande Valley for more than 12 years. Last year she was honored with Notre Dame's Laetare Medal in recognition of her service to the Catholic Church and humanity.
Sr. Norma will speak about her experiences at the banquet, which will be held Thursday, July 25, from 5 to 7:30 p.m. at Red Butte Gardens. Banquet reservations, which are $100, can be made at https://www.catholicroundtable.org/sasi/ by July 12.