Stephanie Marie Grogan
Friday, Sep. 18, 2020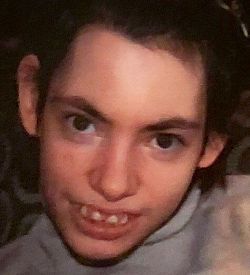 Courtesy photo
+ Enlarge
June 20, 1986 ~ September 9, 2020
It is with great sorrow that we announce the passing of our daughter Stephanie Marie, who died on September 2, 2020, of natural causes. Stephanie was born on June 20, 1986, in Billings, Montana to Bob and Margaret Grogan.
Stephanie's handicaps limited her ability to communicate with us, but her beautiful laugh and radiant smile always told us that she was happy. She especially loved boat rides on Flathead Lake and late-evening holiday strolls, led by her Uncle John with cousins at her side.
Although our angel's passing will leave deep sorrow, we know that she is home, cradled in God's loving arms.
Stephanie was preceded in death by her maternal grandparents Bob and Peggy Rowe; and her paternal grandfather Patrick Grogan. She is survived by her parents, Bob and Margaret; siblings Colleen Bennett [Steven] and Patrick Grogan [Allie]; paternal grandmother Geri Grogan; as well as many aunts, uncles and cousins.
Our family would like to extend tremendous gratitude to Kim and Scott Westenskow for their devotion and care for Stephanie.
A funeral Mass was celebrated on September 18 at the Cathedral of the Madeleine. Inurnment at Mt. Calvary Catholic Cemetery.
In lieu of flowers the family has requested that donations be made on behalf of Stephanie Grogan through Venmo @ StephanieGroganMemorial. Proceeds will be given to caregivers of special needs children..