Susan Diane Bowen
Friday, Sep. 08, 2017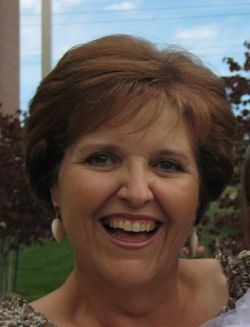 + Enlarge
1950 ~ 2017
Our dear Mom passed away peacefully on Aug. 29, 2017, held by the two people who loved her most. Her vibrant mind and body finally surrendered after a long-fought battle with early onset Alzheimer's.
Susan was born April 13, 1950 to Edward and Evelyn Fincham in Uxbridge, England and was raised in England. Susan studied nursing and dental assisting, eventually becoming a civilian employee for the U.S. Air Force. While in Wiesbaden, Germany she met and married Richard D. Bowen and later had two wonderful daughters, Diane and Jennifer, and became an American citizen. After their divorce, she moved with her two daughters to Sandy, Utah. Susan discovered a new career in hotel management, first with FWC Properties, where she eventually became the director of operations. Susan later transitioned to franchised operations and found her home with Choice Hotels International as a franchise service director, and managed a portfolio of 40–60 hotels until she retired in 2010.
Susan had a passion for travel and would frequently journey to places across the globe, instilling a love of travel in her children. She enjoyed tennis, reading, horseback riding and caring for her garden with the help of her grandchildren. One of her greatest joys was becoming a grandmother and watching them grow. Susan was also an amazing artist and she painted for pleasure. Susan was gracious and kind, aware of the plight of others and frequently, often anonymously, helped others in need. It was not uncommon to have friends or hotel guests who were alone during the holidays join her family for meals. We will miss this beautiful, kind and generous woman who meant so much to so many.
Our heartfelt thanks to Dennis and Jan VanCampen for their support and care in her final years, allowing us to keep Mom home with us as long as possible. Our thanks also to ComfortWorx Hospice Care for their gentle and compassionate care of our mother in her final days and their support to her family and friends.
She is survived by daughters Diane Bowen and Jennifer (Robert) Johnston, grandchildren Avery and Hadleigh Johnston, her relatives in England and countless friends.
A funeral Mass will be celebrated Sept. 9 at 2 p.m. at Blessed Sacrament Catholic Church, 9800 South 1700 East, Sandy.
Memorials may be donated to the Alzheimer's Association or Hilarity for Charity.
Starks Funeral Parlor has been entrusted for arrangements. Share online condolences and view a tribute video at www. starksfuneral.com