Theodore Henry Stanley, M.D.
Friday, Aug. 04, 2017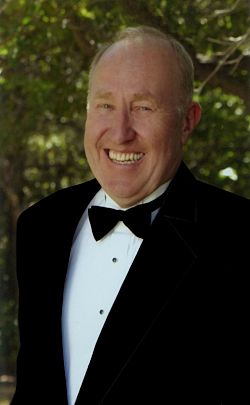 + Enlarge
Feb. 4, 1940 – July 13, 2017
The world lost an amazing man on July 13 when Theodore Henry Stanley comfortably and peacefully passed away in his sleep, after a long battle with cancer.
Ted's life was filled with accomplishment and accolades in the medical field, and his enthusiasm poured into his family, friends and those he taught and mentored. He loved nothing more than facilitating a desire in others to learn a field about which he himself was so passionate. His contribution to the medical field, specifically in anesthesia, is insurmountable, and has not only improved the industry tremendously, but undoubtedly positively affected countless lives.
Aside from being an amazing pioneer in the medical field, Ted had a zest for life that was unparalleled. He was always the life of the party, and exuded charisma and charm. He may have been known for his career, but he was also known for his infectious laugh and his ability to command a room. Ted was an avid train enthusiast, made a mean martini, loved to treat his family and friends to "wurstsies" and "hors d'oeuvresies," and was a merciless shark at Monopoly.
Ted always found his bliss in his mountain ranch, which was his second home. He spent much of his free time there, photographing nature, enjoying the tranquil beauty of the wilderness and hosting his annual elk hunt for his friends and family, which had been his tradition for 41 years.
He cared deeply about his loved ones, always held them in high esteem and was overjoyed to be surrounded by so many of them in his last days. Ted was never more alive and himself than when he was among the people he loved the most.
Today, although grieving, his family and friends celebrate his incredible life and legacy, and carry his memory with fondness and devotion. We know that we will see him again after this life, when he greets us with those famous martinis and "wurstsies." And we send him off with love and adoration, because we know he's on his way home, as the headlight on a sky-bound train. Forever love you. Forever miss you.
Ted is survived by his wife, Susan; his brother, Richard (Barbara); his sons, Tim (Jennifer), Ted, Jr. (La Tasha) and Taylor; his daughter Brecca; and by his beloved grandchildren Owen, Sophie and Emmerson.
To read a short summary on Ted's life, written in his own words, visit www.starksfuneral.com.
The Stanley family would like to extend a very special thank you and expression of gratitude to Jon and Karen Huntsman, for the incredible organization they have created for people battling cancer.
In lieu of flowers, consider donating to: The Huntsman Cancer Foundation – specifying "In Memory of Ted H. Stanley, MD," 500 Huntsman Way, Salt Lake City, UT 84108.
A funeral Mass was celebrated on July 18 at the Cathedral of the Madeleine.