Thomas Wayne Hooker
Friday, Jan. 10, 2020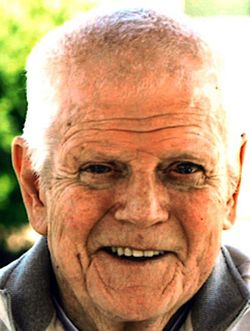 Courtesy photo
+ Enlarge
March 28, 1940 ~ December 10, 2019
Thomas Wayne Hooker, 79, passed away at the George E. Wahlen Ogden Veterans Home December 19, 2019. He was born in Concord, North Carolina, the son of Jesse Hooker and Irene Loggins Hooker. He graduated from O'Dell High School. He was a member of the Catholic Church.
Thomas proudly served his country for over 22 years in the U.S. Air Force during the Vietnam War. He later worked for U- Haul and Farmers Insurance. He was a member and mentor for AA for many years. He enjoyed fishing and camping. We will miss his laughter!
Thomas is survived by his wife of 59 years, Elma; son Thomas Wayne Hooker II; dear friends Nycole Hooker and Teri Hall; grandson Paul DeHerrera (Olowan); granddaughter Alex N. Hooker Spaulding (Bryan); grandson Zach J. Hooker and fiancé Janelle Meza; great-grandsons Damian DeHerrera and Bennett T K Spaulding; his sister Sybil Burton; and many nieces and nephews in North Carolina. He was preceded in death by two daughters, Julie Sanchez and Jenny Hooker, and grandson Robert Wayne Bottom.
A funeral Mass was celebrated December 21 at St. James the Just Catholic Church. Interment, Evergreen Memorial Park.