Tubber T. Okuda
Friday, Sep. 11, 2020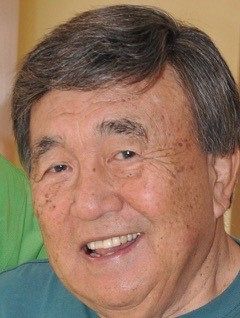 Courtesy photo
+ Enlarge
Tubber was born and raised in Utah. He graduated from Weber Junior College and the University of Utah. He was registered and licensed to practice as a certified public accountant in the State of Utah. He successfully operated his CPA firm for over 50 years. He held various offices in the CPA associations. He was the president of the Japanese American Citizens League in 1966.
Tubber's outside interests included coaching sports, playing golf and spending time with family. He was a devoted Jazz fan. He and his wife, Mary, held University of Utah season football and basketball tickets for many years, and he was honored as Ute Fan of the Year.
Tuber was an active member of St. Olaf Parish for 50 years, serving as finance chairman for 30 years, and was involved in many other volunteer activities, including parish council. He co-chaired the first parish fundraiser (Harold's Entertainment Nite) and continued his lead roles in that parish activity for many successful years. He was an active member of the Knights of Columbus and served as financial secretary for many years. He was dearly loved by the St. Olaf community.
Survived by his wife Mary, his sister, children, grandchildren and great-grandchildren. He is cherished by his family and will be missed.
He passed away peacefully of natural causes on August 12, 2020. A private family Mass and memorial service were held on August 21, 2020, in Las Vegas.