Wesley B. Turner
Friday, Nov. 10, 2017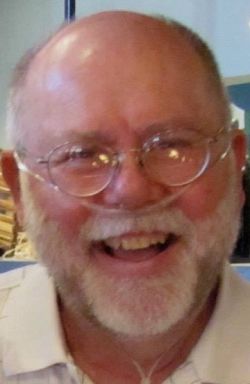 Courtesy photo
+ Enlarge
Wesley B. Turner
Aug. 31, 1952 ~ Nov. 2, 2017
Our beloved father, husband, brother and friend passed away on All Souls Day, Nov. 2, 2017, after a long battle with multiple cancers. He was a Downwinder.
Raised in Loa as the consummate "sheep herder" and a tractor driver at age 6, he spent his formative years farming, working for the U.S. Forest Service and logging, learning the value of hard work from his father and mother. He was greatly influenced by his Grandma Addie Jackson.
Wes is most remembered for his love, smile and laugh that could light up the hearts of a city when he entered a room. His trademark mustache and buoyant attitude toward life will be dearly missed by all; his boys will always remember their wonderful and loving, hardworking father full of laughter and love for them. His humility and work ethic made him the successful business and family man for which he became known.
Family, home, work and golf were his passions. After graduating from Wayne High School and a short stint in the U.S. Navy, he served a mission for The Church of Jesus Christ of Latter-day Saints in Uruguay and Paraguay. In 1978 he married the love of his life, Victoria Allard, and completed a Bachelor of Science degree in geology at Utah State University. Wes co-founded a successful industrial hose distribution company, WIPI, after a career as a mud engineer for Dresser Industries and jobs in inside sales. He led the Glendale Mens Golf Association for many years.
He is survived by his wife, Vicki; sons Ben and Chris; brothers Kenneth (Carolyn), Monte (Jeanine) and Mike; sisters Lila and Carol; and numerous nephews and nieces.
His parents preceded him in death.
A Rite of Christian Burial will be celebrated on Saturday, Nov. 11, at 10 a.m. at St. Catherine of Siena Newman Center.
The family is most grateful to many friends, neighbors, relatives and caregivers who treated or comforted Wes and us throughout his illness. We would like to thank Huntsman Cancer Institute, Community Nursing Service (CNS) and Silverado for their exceptional care.
In lieu of flowers, please make donations to Huntsman Cancer Institute and the Wellness Center; CNS, which provided his hospice care; or another worthy cause of your choice. And please remember all Downwinders who have suffered from the effects of nuclear fallout.
Online condolences may be offered and a tribute video slideshow may be viewed at www.starksfuneral.com.