William L. Price
Friday, May. 18, 2018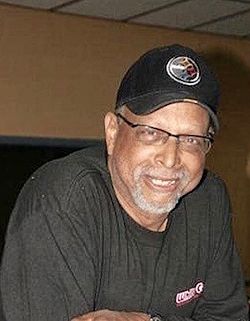 + Enlarge
July 4, 1951 ~ May 7, 2018
On Monday, May 7, 2018, we lost a loving son, brother, husband, father, grandpa, uncle, in-law, friend, and a really great guy. Although Bill left us far too soon, his almost 67 trips around the sun were filled with adventure and challenge, hard work and accomplishment, unending love, laughter, and good music. Always willing to give of himself whether at home, on the job, as a coach, to help family, friends or a charitable cause, Bill found joy in paying it forward. He described himself as a gentleman and a scholar, and frequently commented that chivalry was not dead.
Bill loved to tease and use his quick wit to take others off guard but was most serious when it came to protecting and loving his family. As a father, he led more by example than words, and as a grandpa, he could never say no. He and his wife, Joann, shared a 45-year relationship that never got old. He was her Fred Astaire and Tony Soprano and she was his Julia Child and Stevie Nicks.
Bill was a mover both on the dance floor and the gridiron. As a distinguished athlete at Judge Memorial Catholic High School, he was an All-State running back and lettered in three sports. His football career transitioned to the University of Utah but was cut short due to the Vietnam draft and his enlistment in the U. S. Navy. Upon his return, Bill's love of sports continued through many years of coaching, swinging a golf club, and worshipping the Steelers, Yanks and Utes.
As a construction superintendent, Bill was most proud of the many commercial buildings throughout the Salt Lake Valley and the western United States that he successfully executed from plan to completion. He immersed himself in every project and was well-respected and much loved by the people he worked with and for.
Bill was predeceased by his father, Willie, and brothers Frank and Victor. He is survived by his mother, Frankie; siblings Robin, Valerie, Kevin, Liz, Barbara, and Joey; wife Joann; sons Jon and Nick; seven grandchildren, and a host of extended family and friends.
A memorial gathering was held on May 16, 2018 at Starks Funeral Parlor. Interment followed at Mt. Calvary Cemetery.
In lieu of flowers, please contribute or volunteer to support youth athletics. Donations to any Salt Lake County parks and recreation center can be channeled through the Sorenson Multicultural Center Advisory Board, 855 W. California Ave., Salt Lake City, UT 84104.