Home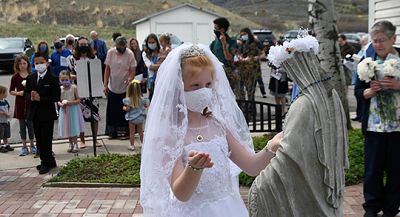 IC photo/Marie Mischel
During the month of May, the Blessed Virgin Mary will be honored during various Marian devotions held in the Catholic Church.
>>>
Durante el mes de mayo la Santa Virgen María será horada mediante las muchas devociones marianas realizadas en la Iglesia Católica.
Muchas parroquias y escuelas Católicas han programado tiempo para rezar el Rosario, o para realizar una ofrenda a la Virgen.
>>>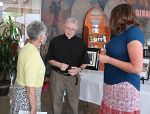 The parish of St. Joseph the Worker commemorated the 10th anniversary of its church with a bilingual Mass May 1 celebrated by Bishop Oscar A. Solis. Concelebrants were Father Patrick Carley, who ministered at the parish from 2000 to 2017 and now is retired; and Father Javier Virgen, pastor. Deacons Sunday Espinoza and Armando Solorzano assisted. Many of the parish's founding members attended the Mass, during which the Knights of Columbus provided an honor guard.
>>>