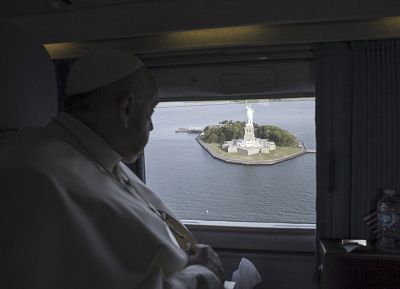 L'Osservatore Romano via Reuters
PHILADELPHIA (CNS) — Pope Francis ended his trip to the United States with a call for Catholics to keep the enthusiasm of the visit, while continuing to welcome newcomers and care for creation.
>>>
It's October, which means that the annual
Intermountain Catholic
subscription drive is underway. Each year we ask our current subscribers to renew their subscriptions, and we encourage others to re-subscribe or try us for the first time.
>>>
SALT LAKE CITY — Liturgical musicians in the Diocese of Salt Lake City will be able to hone their talents during the upcoming workshops sponsored by the Office of Liturgy.
>>>