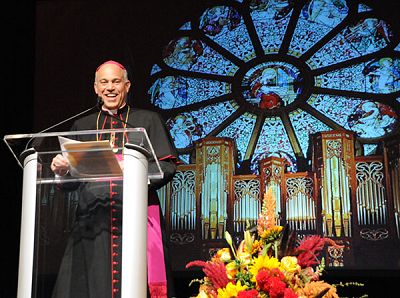 Intermountain Catholic
SALT LAKE CITY — The Cathedral of the Madeline was the focus of attention Sept. 18 as more than 500 people gathered in Salt Lake City's Grand America hotel for the annual Bishop's Dinner.
>>>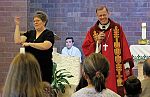 SALT LAKE CITY – Dozens of people gathered to celebrate their gifts at the seventh annual Catholics Can Mass, which took place Sept. 20 at Saint Vincent de Paul Catholic Parish in Salt Lake City.
>>>
SALT LAKE CITY — A lo largo de los años, Benedictinas y Dominicos, la Congregación del Sagrado Sacramento y la Congregación de las Hermanas de la Santa Cruz , Carmelitas y Jesuitas – todas ellas así como muchas otras más órdenes religiosas, han contribuido grandemente con la formación de la Iglesia en Utah.
>>>