Kenneth Lewis Paul
Friday, Dec. 07, 2018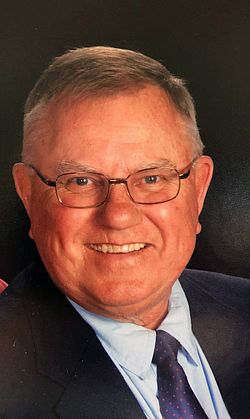 Courtesy photo
+ Enlarge
July 6, 1943 ~ Nov. 22, 2018
Kenneth Lewis Paul, 75, passed away on Thanksgiving Day, in Willard, Utah, from lymphoma.
Ken was born July 6, 1943 in Tyndall, South Dakota to Stephen J. and Elsie Uherka Paul, the third of four sons. He graduated from South Dakota State University with a Bachelor of Science degree in electrical engineering, then put his education to work at Hughes Aircraft, Univac, and TRW/Northrop Grumman as a systems field/liaison engineer, deploying and servicing various weapon fire control systems under the water, in the air and under the ground. Ken retired in 2003 after 37 years of service.
After retirement, he and his loving wife, Anne, built their dream home in Willard, set against the Wasatch Mountains and overlooking Willard Bay. Ken filled his retirement years with a variety of activities: fishing with his buddy Lonny B; tending to two mischievous miniature donkeys, two temperamental alpacas, two obstreperous goats, and a small flock of chickens; tooling around in his convertible, riding his Harley, overseeing a mini-orchard and garden, and traveling across many states and countries.
Ken married Anne Marie (Bergener) Johnson at Our Lady of the Mountains Retreat House Chapel in Ogden in February 1996. They were members of St. James the Just Parish.
Surviving are his wife, Anne; his three sons, Brandon, Beijing, China; Adam (Ashley), Hooper, Utah; and Daniel, Rio Rancho, New Mexico; and three grandchildren, Tayler, Madison, and Max. He was preceded in death by his parents and all three brothers.
A funeral Mass was celebrated at Gillies Mortuary, Brigham City, on December 1, followed by interment at the Garland City Cemetery.
Condolences may be sent to the family at https://gfc-utah.com.
Special thanks to all the wonderful doctors, nurses and CNAs at the Huntsman Cancer Institute in Salt Lake City and its satellite clinic in Farmington.