Mildred Carl
Friday, Dec. 07, 2018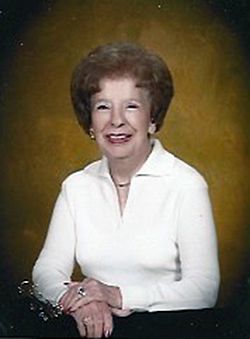 Courtesy photo
+ Enlarge
May 22, 1920 ~ November 26, 2018
Our loving and beloved mother, grandmother, great-grandmother, sister, aunt and friend, Mildred Carl, passed away peacefully on November 26, 2018 at the age of 98.
Millie was born on May 22, 1920 in Murray, Utah to Felix and Adeline (Perrella) Orlando, the second oldest of six children. After the family moved to Tooele when she was 6, she graduated from Tooele High School in 1939, moved to Salt Lake and attended Excelsius Beauty School. She was introduced to her future husband, Roy (Pete) Carl (deceased in 2003), and they were married on December 25, 1943 at St. Marguerite Catholic Church. They lived in Kansas and Salinas, California while Pete was in the military. When WWII ended, they moved to Salt Lake and started their life together. They had two children and lived near Our Lady of Lourdes Parish (Salt Lake City), where she was a member for 58 years until she moved to her Holladay condo to be closer to her children.
She worked for Auerbach's for many years and then worked for Nordstrom at Crossroads Mall until retiring at 72. She was a wonderful mother and wife, her family being most important to her. She was a life-long member of the Italian American Civic League. Her family was her greatest joy, getting together almost every week for a celebration. She was extremely proud of her children and grandchildren.
She was preceded in death by her parents, husband, brothers Frank and Pasquale, and her infant sister, Florence Rose. She leaves behind her heartbroken family: son Thomas (Shauna); granddaughter Antonie (Sean) Kershner; daughter Suzanne (Kim) Naylor; grandchildren Nicholas and Angela (Derek) Preble; cherished great-grandchild, Caiden Preble; brother Donald Orlando; sister Florence Edde; nieces; nephews; and her four lunch friends Margaret, Ariella, Maxine, and Nola.
A special thank you to all the remarkable ladies from Visiting Angels who helped mom after her stroke, allowing her to continue living at home, especially Rebecca, Carol, and Robin, Harmony, therapist Joe and CNA Zaneida. Also thank you to the kind employees at The Wellington, where she lived this year and Edith and Susan from CNS, caring for mom in her final days.
A funeral Mass was celebrated December 5, 2018, at St. Vincent de Paul Catholic Church. She was interred at Wasatch Lawn. Please share your photos and memories of Mildred with her family at www.starksfuneral.com.
In lieu of flowers, the family suggests donations to Sister Angela's Assistance Fund at St. Vincent de Paul Catholic Church.